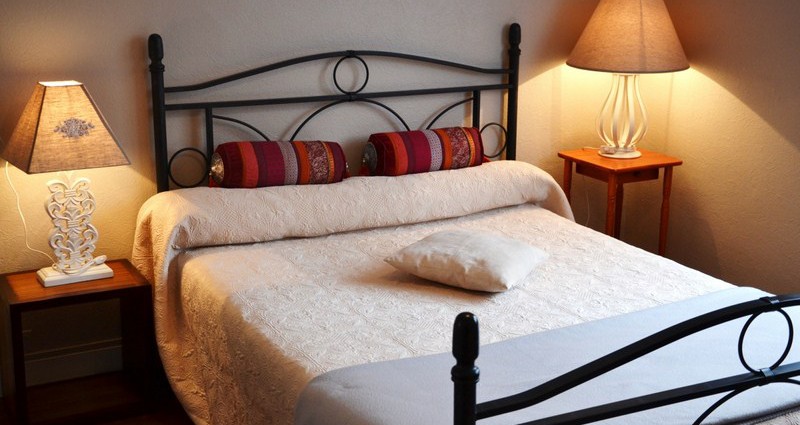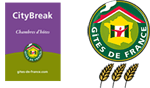 Atmosphere « travel to India » for this 13 m2 double room, located on the ground floor of the house. The room overlooks the flower garden, which you can enjoy if you like. Very elegant and tastefully decorated, the room welcomes you and reminds you the days of La Compagnie des Indes.
With tones of red and gold, decorated with frames and a Hindu puppet, with its oak floors, the room carries you in the imaginary conquests to distant territories of silk, porcelain, spices and tea.
Books are available to soak up, know or rediscover the history of these trades which made Lorient a trade and rich city. You are quiet to relax after a long hike, a day at the seaside or after a day's work.
For 3 and 4 persons the double room « Compagnie des Indes » is associated in Suite Room with the twin room « Tabarly ».
Check availability